Skip to Main Content
It looks like you're using Internet Explorer 11 or older. This website works best with modern browsers such as the latest versions of Chrome, Firefox, Safari, and Edge. If you continue with this browser, you may see unexpected results.
Welcome!
Welcome to the Psychology, Counseling, and Social Work Subject Guide! This page contains quick access to popular databases, new books from the Libraries' collection, and important resources. Please use the tabs at the top of the page to navigate this guide for a variety of information related to Psychology, Counseling, and Social Work.
Highlighted Resource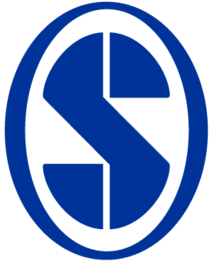 The SAGE Video Social Work Collection contains over 300 videos showcasing social work skills, practices, populations, challenges, and research. The SAGE database also contains separate collections of videos focusing on Psychology and Counseling & Psychotherapy.
New Books and eBooks
The Cambridge Handbook of Lifespan Development of Creativity

by

This handbook focuses on the development and nurturance of creativity across the lifespan, from early childhood to adolescence, adulthood, and later life. It answers the question: how can we help individuals turn their creative potential into achievement? Each chapter examines various contexts in which creativity exists, including school, workplace, community spaces, and family life. It covers various modalities for fostering creativity such as play, storytelling, explicit training procedures, shifting of attitudes about creative capacity, and many others. The authors review research findings across disciplines, encompassing the work of psychologists, educators, neuroscientists, and creators themselves, to describe the best practices for fostering creativity at each stage of development.

Call Number: BF408 .C1735 2022

ISBN: 9781108485098

Publication Date: November 2021

Stolen Focus: Why You Can't Pay Attention--And How to Think Deeply Again

by

Our ability to pay attention is collapsing. From the New York Times bestselling author of Chasing the Scream and Lost Connections comes a groundbreaking examination of why this is happening--and how to get our attention back. In the United States, teenagers can focus on one task for only sixty-five seconds at a time, and office workers average only three minutes. Like so many of us, Johann Hari was finding that constantly switching from device to device and tab to tab was a diminishing and depressing way to live. He tried all sorts of self-help solutions--even abandoning his phone for three months--but nothing seemed to work. So Hari went on an epic journey across the world to interview the leading experts on human attention--and he discovered that everything we think we know about this crisis is wrong. We think our inability to focus is a personal failure to exert enough willpower over our devices. The truth is even more disturbing: our focus has been stolen by powerful external forces that have left us uniquely vulnerable to corporations determined to raid our attention for profit. Hari found that there are twelve deep causes of this crisis, from the decline of mind-wandering to rising pollution, all of which have robbed some of our attention. In Stolen Focus, he introduces readers to Silicon Valley dissidents who learned to hack human attention, and veterinarians who diagnose dogs with ADHD. He explores a favela in Rio de Janeiro where everyone lost their attention in a particularly surreal way, and an office in New Zealand that discovered a remarkable technique to restore workers' productivity. Crucially, Hari learned how we can reclaim our focus--as individuals, and as a society--if we are determined to fight for it. Stolen Focus will transform the debate about attention and finally show us how to get it back.

Call Number: BF321 .H287 2022

ISBN: 0593138511

Publication Date: January 2022

Unnerved: Anxiety, Social Change, and the Transformation of Modern Mental Health

by

Anxiety is not new. Yet now more than ever, anxiety seems to define our times. Anxiety disorders are the most common psychiatric disorders in the United States, exceeding mood, impulse-control, and substance-use disorders, and they are especially common among younger cohorts. More and more Americans are taking antianxiety medications. According to polling data, anxiety is experienced more frequently than other negative emotions. Why have we become so anxious? In Unnerved, Jason Schnittker investigates the social, cultural, medical, and scientific underpinnings of the modern state of mind. He explores how anxiety has been understood from the late nineteenth century to the present day and why it has assumed a more central position in how we think about mental health. Contrary to the claims that anxiety reflects large-scale traumas, abrupt social transitions, or technological revolutions, Schnittker argues that the ascent of anxiety has been driven by slow transformations in people, institutions, and social environments. Changes in family formation, religion, inequality, and social relationships have all primed people to be more anxious. At the same time, the scientific and medical understanding of anxiety has evolved, pushing it further to the fore. The rise in anxiety cannot be explained separately from changes in how patients, physicians, and scientists understand the disorder. Ultimately, Schnittker demonstrates that anxiety has carried the imprint of social change more acutely than have other emotions or disorders, including depression. When societies change, anxiety follows.

Call Number: BF575.A6 S36 2021

ISBN: 0231200358

Publication Date: June 2021
Related Guides
PsycARTICLES and PsycINFO Database Guide

PsycARTICLES, from the American Psychological Association (APA), is a definitive source of full text, peer-reviewed scholarly and scientific articles in psychology. It contains more than 153,000 articles from over 100 journals published by the American Psychological Association (APA). It includes all journal articles, book reviews, letters to the editor, and errata from each journal. Coverage spans 1894 to the present and nearly all APA journals go back to Volume 1, Issue 1. The PsycINFO, database provides abstracts of scholarly journal articles, book chapters, books, and dissertations, and is the largest resource devoted to peer-reviewed literature in behavioral science and mental health. It contains over 3 million records and summaries dating as far back as the 1600s. Journal coverage, which spans from the 1800s to the present, includes international material selected from around 2,500 periodicals in dozens of languages.
Research Library

This link opens in a new window

Search ProQuest for information from over 3,300 newspapers and periodicals on a wide range of topics including the arts, business, humanities, health, social sciences, and physical sciences.  Database Guide 

SAGE Premier

This link opens in a new window

The SAGE Premier collection consists of over 640 peer-reviewed journals from SAGE Publications in the fields of business, the humanities, the social sciences, science, technology, and medicine. Articles from January 1999 to the present are available in full text.  Database Guide 

ScienceDirect College Edition

This link opens in a new window

The ScienceDirect College Edition includes some 1,900 full-text Elsevier journals in three collections: Health & Life Sciences, Physical Sciences, and Social & Behavioral Sciences. Full-text coverage starts in 1995 or later (depending on journal) and continues to the present.